" We love the Edge''s superior colour, quality and reliability "
Graham Monro
GM Photographics
Sydney, Australia
Album Design Software
Fundy Album Builder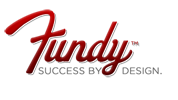 Templates by Jerry Ghionis, Gene Higa, Frank Salas, Michelle Turner, Anahi Navarro, Spinnaker Graphics and Fundy
Automatically resizes and drops images into designs.
Works right inside Photoshop where you can retouch images on the spot.
Free design auto-aligns images for you.
You Select It

Using YSI, every album will be as unique as the last with 2,000+ templates in 3 different formats to choose from. All templates are completely editable and can be exported to Photoshop for further editing.  See why YSI 2 is fast becoming the number one choice for album design.

Pro Select

ProSelects Book Designer uses scalable layout templates that can be used to create any sized album. Simply setup your book design, add your templates and drop your images into the each template opening. You can edit the existing templates in ProSelect , create your own or download extra template sets from our shared template library or one of the Composite Album Collections from ProSelect Resources Page.  ProSelects High-res Production module will then automate Photoshop to produce your final images ready for printing.
Pre Designed Templates for Cards etc
The Album Cafe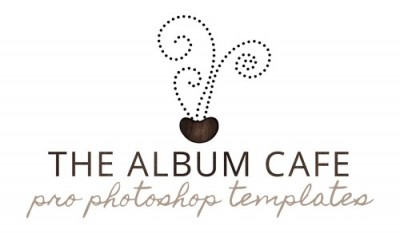 The Album Cafe provide a wide variety of beautifully designed, easy to use Photoshop templates. Each template is fully customisable to make it easier for you to produce cards, albums, photo books and much more. These templates are suitable to use with our White House Collection and in-house printing services.
The Album Cafe are offering 15% off all their templates for our Edge customers. Simply use code "TheEdge15" at the checkout!
Education & Consulting
These Girls Mean Business

If you are a professional photographer running a small business and would love some help with marketing, pricing and other requirements getting your business up and running, These Girls Mean Business are here to help! They know how to adapt, market, and position themselves within their market place and they want to support small business by giving great advice, marketing strategies, social networking strategies and the like to help anyone that needs it.
I Need a Sally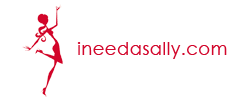 With over 20 years of experience working in the photography industry Sally Sargood has an incredible appreciation for photographers and unique expertise and knowledge of  the photography industry. Offering organisational skills, advice, solutions, worldwide resources & brainstorming capabilities, Sally offers one on one consulting on many different areas of the business of photography.
ASWPP

Bernie Griffiths has over 40 years experience running a successful wedding, portrait studio.  After many requests from colleagues,  he started the Australian Society of Wedding Photography. He has conducted courses and seminars throughout Australia.  The systems he introduced are now being used  around Australia.
 The Ice Society

The i.c.e. Society is a subscription-based  educational website created by world renowned photographer Jerry Ghionis dedicated to empowering fellow professionals and enthusiasts to take their photography and business to new heights. A new chapter is added every month with all new material.
Creative Live
CreativeLIVE is about providing the best free, live creative education on the web.  They offer free online workshops in photography, video, web and graphic design, app development and a wide array of other creative topics.  All of their live creative workshops are available to watch for free in realtime and for those in other parts of the world they run a rewatch to suit international timezones.  Once a live workshop is over, they edit the best of this content into easily downloadable files available for purchase through our online store.
Photography Associations
AIPP

The AIPP was established in 1963 with the twin objectives of:
– "Promoting the profession of photography"
– "Enhancing the skill and knowledge of professional photographers"
These two objectives remain as relevant today as they were in the 1960s.
WPPI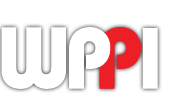 Wedding Portrait Photographers International is a unique association supporting the photographic industry on a world-wide level. Members come from different countries and all genres of photography, including wedding, portrait, fine art, commercial, and advertising. The annual WPPI Convention and Trade Show grows each year. In 2011 there were over 15,000 attendees and 350 trade show booths.
Camera Gear
Kayell
Since 1970, Australia's imaging professionals have looked to Kayell for innovative Photographic and Graphic Arts solutions, training and advice. We have helped many imaging businesses and individuals chart their course from film and photo-chemical methods through to all-digital workflows and printed output.
L&P

L&P is one of Australia's leading suppliers to imaging professionals, developing and delivering leading edge solutions for the photographic, pre-press publishing and other media and imaging industries. Being one of the top three in the industry at the moment, L&P is pushing the boundaries to become number one, by offering a wider range of products than the competitors.
Album Suppliers
Seldex

Seldex™ Artistic Albums manufacturer custom designed wedding albums and photographic presentation products. They provide Professional Photographers high end innovative products with exceptional quality and design, all backed by our personalised customer service.
Albums Australia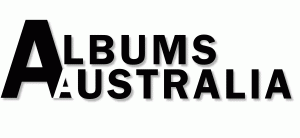 Albums Australia has built a lasting reputation for handcrafting some of the finest wedding and portrait presentations currently on the market for the professional photographic industry. Each can easily be customised to your specific needs to help you add value to your craft and imagery. We have based our business and products around the concepts of style, quality, craftsmanship, flexibility, design ability and customer satisfaction.

Warning: Invalid argument supplied for foreach() in C:\Web Site\wp-content\themes\edge-wp\includes\landing-page-ctas.php on line 10