" Having been a wedding/portrait photographer for over forty years, I understand that one of the keys to a successful business is having reliable suppliers. The Edge has certainly proven to be a leader in their field. Thanks again to everyone at The Edge for their great service and consistent quality. "
Bernie Griffiths
Gregory''s Photography
Melbourne, Australia
Albums
The Edge have carefully selected a range of Photographic and Press Printed Albums to suit every photographers requirements.
For those of you who have been wanting to offer more than just a Shoot and Burn package to your wedding clients but dont have the time, we also offer File Editing and RAW Conversion as well as an Album Design Service.
Slip – in Albums
Slip-in photo albums are an easy yet professional alternative for presenting your wedding or portrait photographs in an album.  Beautifully hand crafted from quality materials, the same print size is used throughout and each page includes a pocket that lets you easily slip in a single print.
Silhouette – Classic Black Album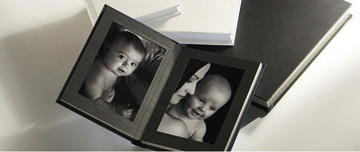 Choose from options below;
5×7 Only
12 or 20 pages
Black or White leaves
Black Buckram
Prints available on Lustre, Metallic or one of our Fine Art Papers
DIY or The Edge assembly
Memoir – Distressed Leather Album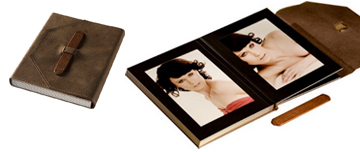 Choose from options below;
5×7 or 7×10
12 or 20 pages
Black or White leaves
Distressed Black or Brown Leather with wrap around cover and timber pin closure
Prints available on Lustre, Metallic or one of our Fine Art Papers
DIY or The Edge assembly
Prestige – Luxurious Venetian Leather Album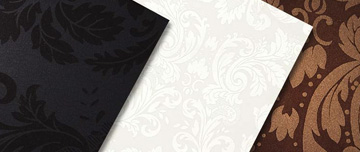 Choose from options below;
5×7 or 7×10
12 or 20 pages
Black or White leaves
Ebony, Ivory or Sepia Leather
Prints available on Lustre, Metallic or one of our Fine Art Papers
DIY or The Edge assembly